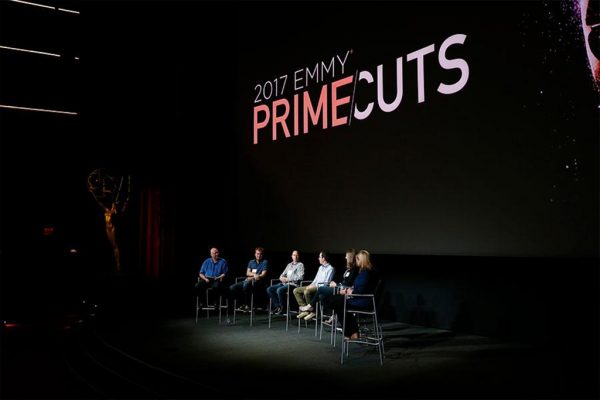 Current VCFA MFA in Film student Jason Rosenfield discusses his recent appointment to the Board of Governors of the Television Academy, representing the Documentary Programming Peer Group; his past service as governor (2006-2012) representing the Editors Peer Group; and his background that brought him to film and television.
Aja Zoecklein: Briefly, can you talk about the organization of the TV academy and your role there over the years?
Jason Rosenfield: I first began serving on the Executive Committee to the Editors Peer Group around 2003. After a couple of years, I was then asked to run for governor. I was kind of nervous; I'd never done anything like that before, but I was enjoying it, so I ran. Much to my surprise I was elected and I served three terms as a governor of the editors peer group from 2006 to 2012.
The experience was tremendous and it was a big deal for me, because it got me out of the editing room, literally and figuratively, and opened me up in a way that I had never really experienced before. When you're in that room as a governor and you're sitting on a committee with a studio executive, a camera person, a makeup artist, an actor [from the other peer groups]—you're all just Jason and Jane and Bob and Stephen and you're trying to get a job done, that editor label isn't even there. So it kind of brought me out of my shell. The editing room appealed to me because I could just close the door and shut the world out, but this changed me and opened me up. I had a great time.
I decided to switch peer groups mostly because I wanted to be more involved in the documentary community. Since 2012, editing documentary features has been my primary occupation. I felt like I had contributed everything I had to the editors peer group. (I am still a hybrid-member though—I'm still a member of the editors peer group, but you have to pick one that's your primary group.) Just this past year actually, the executive committee members asked me if I would run for governor again. I said yes because I like being in the room and I like what it does for me. I like the camaraderie. And, as I said, I wanted to do more for the documentary community. This was a way to do it.
AZ: Can you expand on some of the goals and initiatives you were part of as a member of the editors peer group?
JR: There were a number of things. First, there really wasn't any kind of an opportunity for editors to meet each other who were working in television, so we created that opportunity. For example, American Cinema Editors (ACE) has an event every year prior to the Oscars called "Invisible Art, Visible Artists" where they put the five nominated editors on a panel at the Egyptian Theatre in L.A. to talk about their films and how they got into the business and how that particular film was cut/all the challenges involved. The event sells out every year. We wanted to emulate that for TV editors and that's how "Prime Cuts" came about.
We produced a lot of individual panels and symposiums. There was one evening event which was called "Life and Death in the E.R."—E.R. a double entendre for both editing room and emergency room. We put show runners and editors from three shows—a drama, a comedy, a documentary—that were focused in hospitals up on a panel to explore how they each approach the same subject in different ways.
There were panels that just focused on the different genres of reality television. There was a huge panel—the last one I did with that peer group—that we did at the United Artists Theatre downtown where J.J. Abrams moderated a panel with Transparent show runner Jill Soloway, Jeffrey Tambor, their lead cinematographer, and a couple of writers… It was an evening called "Anatomy of an Episode," which I had been nursing along with one other editor on the committee for a long time. The idea of that was to take one episode from concept, to writer's room, to production, to post, and finally to air and see what changed along the way. The impetus for that panel was how so many people in the other crafts—whether cinematographers or actors or writers—will come to the editors and say, "Whatever happened to my shot? Whatever happened to my close up? Why did you drop those lines and dialogue? What happened to this scene?" We realized that people really didn't know what happened to their stuff once it got into the mill of the post-production process, so we created this panel to sort of cover that. We managed to attract 1,500 people for this gathering, which was insane for a peer group event at the academy, usually you're lucky to get a hundred people.
So, the stuff we are doing is professional development, as well as networking opportunities and social gatherings so that the community [of editors] feel like a community a little more.
AZ: Although your post does not begin in the documentary peer group until January 2018, what sort of areas do you anticipate working on?
JR: The documentary peer group is something very different, which I didn't really quite grasp until I started getting involved with it. The documentary peer group, from what I've seen so far, is made up of documentary filmmakers—meaning the producers/directors who are out there actually making the films/shows—but also development and programming executives from the big outlets: HBO, Netflix, Amazon, Discovery, National Geographic. These are above the line people so their concerns are very different. I'm the alone below-the-line-guy in this mix which is really interesting for me, because once again, it really expands my horizons. I can't go in there and say "hey, let's do something about how to edit a documentary" because they're not interested in that, that's not what their members want to know.
We are planning a series of events in the next 12 months—one in L.A., one in New York, one probably up in San Francisco, and one other possible location sponsored by one of these major streaming services or cable networks. The focus will be on how do you get your doc made: How do you get it financed? How do you raise the money? How do you get it distributed? What are the networks looking for?
So, it's really more about the marketing and sales end of it and just, really, what do you do when you have an idea and how do you get to the final product… It's a very different mindset, which for me is fascinating because I'm not simply doing the same things that I was doing before. It's like a whole brave new world. Even though it's not what I do for a living it opens me up to a whole other level of the business, which is why I got involved in the academy in the first place.
AZ: Incredible! While I've got you, tell me, how did you come to film editing in the first place?
JR: It was kind of a circuitous route. I went to University of Pennsylvania without any clear intentions. Architecture was on my mind, but I wasn't sure of what I was going to do. Unfortunately, only three weeks into my freshman year my father got sick and I had to drop a bunch of courses and I was back and forth the rest of the school year. At this time, I retreated into a theater group at Penn—it's where I found my refuge. I was harboring this secret passion—from when I was 11 years old and my parents took us to see West Side Story on Broadway—that I really wanted to be a performer, specifically, a dancer. At the end of the year [my father] died and we were deeply in debt. I had to leave school and get a job because there was no money to pay for school.
So, after five or six years of traveling, living in San Francisco and getting involved in the 60s, I ended up on a commune in northeast Vermont in a little town called Franklin. And, long story short, one day a group of people are going to visit friends at Goddard College (just down the road from [VCFA]!) and I went along for the ride. I ended up meeting this man and his wife who were running the dance program there. He was an ex-Graham dancer. We got to talking and he said, "do you want to come here and work with me? I can find you a place to live and get you a job on campus. I need guys." So I did that. I lived in Vermont for about a year and a half working with him. I then decided to go to New York City and try my luck. I danced for a number of years, but I had injuries that were preventing me from getting anywhere near where I wanted to get to so I finally decided I needed to find something different.
Among the many part time jobs that I had supporting myself while I took dance classes, was a job with a guy who rented editing equipment so I was always watching what they were doing. One day I went out with some friends and made a little movie with a girlfriend who was a dancer recovering from an injury and taking a private dance class. When I sat down and started cutting that film, I started realizing that what I was doing was choreography and that I was able to dance now, again. That's really how it all went.
AZ: Thanks Jason! Always a pleasure to chat with you. We can't wait to hear more!
More about Jason: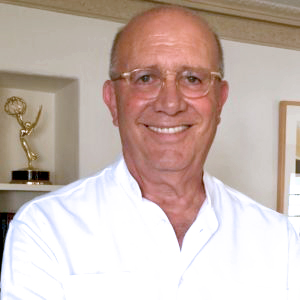 Jason Rosenfield, ACE, is a two-time Emmy Award-winning film editor recognized for his storytelling skills in character-driven long-form documentaries, feature films and television series. Jason's narrative credits range from Robert Altman's classic Come Back to the 5 & Dime Jimmy Dean, Jimmy Dean to the improvisational television comedy Free Ride. His documentary credits include the Oscar-nominated Blues Highway, HBO's Emmy-winning Memphis PD and Teen Killers, Dick Wolf's groundbreaking NBC series Law & Order: Crime & Punishment and CNN's The Seventies. Over the last four years he has collaborated with three-time Oscar-winner Mark Jonathan Harris on Netflix's award-winning Lost for Life and Swift Current, both directed by Joshua Rofe, and Harris's own Breaking Point: The War for Democracy in Ukraine, which has received numerous festival awards and will be released theatrically in winter 2018.  He is currently serving as Supervising Editor on a 4-part Amazon documentary miniseries for executive producer Jordan Peele and creators Joshua Rofe and Stephen Berger.
Jason also serves as a story and editorial consultant and currently has two films in post-production and one on the festival circuit, winning awards from San Diego and San Francisco to Mallorca, Spain. Additional production awards have included an RF Kennedy Award, DGA Award, Peabody Award, several Emmys and Emmy nominations and prizes at American and international film festivals.
In 2001, Jason was elected to membership in American Cinema Editors [ACE], an honorary society of distinguished editors.  He has served as Associate Director of the ACE Board and was recently elected to his fourth term as Governor of the Television Academy, where he has developed and produced numerous symposiums and ongoing panel series. Jason is an Adjunct Professor at USC's School of Cinematic Arts in the graduate and undergraduate programs. He has taught at Columbia College – Hollywood, is a mentor at the Stowe (Vt.) Story Labs Screenwriting Workshop and has taught abroad under the auspices of the American Film Showcase and U.S. State Department.
https://storyboard.vcfa.edu/wp-content/uploads/2018/01/primecuts-resized.jpg
683
1024
Aja Zoecklein
https://storyboard.vcfa.edu/wp-content/uploads/2018/01/VCFA_logo_nbkgd-300x167.png
Aja Zoecklein
2018-01-03 18:42:25
2018-01-25 17:55:52
Student Spotlight: Jason Rosenfield