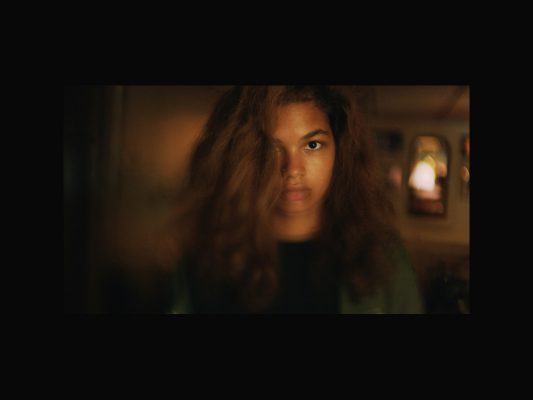 MADELINE'S MADELINE, a film written and directed by VCFA MFA in Film faculty member Josephine Decker, made its world premiere at the Sundance Film Festival, January 18th-28th, 2018. MADELINE'S MADELINE was selected in the NEXT category, which Sundance distinguishes as, "Pure, bold works distinguished by an innovative, forward-thinking approach to storytelling… Digital technology paired with unfettered creativity promises that the films in this section will shape a "greater" next wave in American cinema."
Synopsis: Madeline got the part! She's going to play the lead in a theater piece! Except the lead wears sweatpants like Madeline's. And has a cat like Madeline's. And is holding a steaming hot iron next to her mother's face – like Madeline is.
IndieWire, has called MADELINE'S MADELINE a "mind-scrambling masterpiece… one of the freshest and most exciting films of the 21st century."
Check out this great clip of Decker and her cast discussing the film at Sundance:
It's always exciting when a filmmaker who has generated acclaim on the festival circuit finally lands at Sundance, whether it's Sean Baker with "Tangerine" or Andrew Bujalski with "Computer Chess." This year, one of the notable directors making her Sundance debut is Josephine Decker, the experimental filmmaker whose intense psycho-sexual thriller 2013 "Butter on the Latch" was a sleeper hit on the circuit. Now she's in NEXT with a somewhat more traditional movie, "Madeline's Madeline," a reportedly hypnotic drama about a young woman keen on landing the lead role in a rather unorthodox theater piece. The cast includes Miranda July and Molly Parker, but the titular star is New Jersey native Helena Howard, who may be a genuine Sundance discovery. "It's a concentrated storyline and she really pulls it off," Groth said of Decker's direction. "It looks different from her other films but her authorial voice comes through as well."
-Eric Kohn, IndieWire
Decker has received previous acclaim for her films, BUTTER ON THE LATCH and THOU WAST MILD AND LOVELY. Congrats Josephine! We can't wait to see MADELINE'S MADELINE!
https://storyboard.vcfa.edu/wp-content/uploads/2017/12/madelines-madeline-still.jpg
768
1024
Aja Zoecklein
https://storyboard.vcfa.edu/wp-content/uploads/2018/01/VCFA_logo_nbkgd-300x167.png
Aja Zoecklein
2018-02-02 12:22:36
2018-02-02 17:34:58
Faculty member Josephine Decker's film, MADELINE'S MADELINE, dubbed a "mind-scrambling masterpiece," premiered at Sundance '18