Article by Cameron Finch
It is just before noon on a sunny day at an outdoor Dusseldorf shopping center. Pigeons, hungry for crumbs, bob and weave through stroller wheels and fashionable feet. In the mall's center plaza, two women sit on a bench eating ice cream. A child bends down to pet a dog. A man walks out of the Apple store with a new smartphone. A voice yells out, "Get down. Down!" A man in all black—his face covered, too—walks through the plaza, wielding a sparkling saber in one hand. His other hand is gripped around the neck of a prisoner, pushing the man down into submission. The prisoner wears an orange jumpsuit; his hands are tied behind his back. The man in black yells, "Put your head down," and demands the prisoner to kneel. A gun is now pointed at the prisoner's head. The glowing signs of H&M and Esprit pulse red behind the men.
Despite this act of violence, the women continue to eat their ice cream. The child scratches the dog behinds its ears. The man continues to walk, more interested in his newest gadget than the terrorism behind him. A young Arab man stoops in front of the execution site with a tripod camera, presses Record, and steps up to address the small crowd that's now forming. He speaks to them in German: "What you're seeing happens a hundred times a day in our countries. If I'd lie here with my head chopped off, would you do something then? We're against this, against murder, against terror. But we have to see images like this. We have to wake up and do something against it."
These men are not terrorists. In fact, they are anti-terrorists, working together to curtail the popular trend of radicalism found among Muslim youths in Germany. They call themselves 12thMemoRise and are the subject of award-winning German filmmaker Till Schauder's latest film, Warriors of Faith, which recently won a German Emmy for Best Documentary in 2017.
While Schauder's films, including The Iran Job and When God Sleeps, are classified as documentaries, it is the telling of a narrative story that drives all of his films. Rather than present a theme or subject, Schauder takes viewers on a journey full of deep conflict, intimate revelations of emotions, and dynamic transformations of selves within a dangerous and political world.
Warriors of Faith continues this trend as it follows Iraqi-born German citizen Hassan Geuad and his group of young German Muslims (12thMemoRise), who initiates a campaign geared against ISIS on Facebook and in crowded public spaces, such as the shopping mall shown in the scene above. Their main tactic is to utilize the visual shock of performance art to make their bold statements. For example, the group frequently simulates live executions, modeled after real ISIS footage. Their intent is to provoke a more vigorous response from German residents to the terrorism pervading Germany. Throughout the film, we see that their message is often misunderstood as supporting extremism rather than condemning it. However, their bravery and perseverance in the face of danger and defeat is inspiring. "We are Muslims," the 25-year-old Geuad tells DW. "We are not former Muslims or Islam critics. And that's our advantage. We speak out against terrorism."
The film was shot on commission in 2016-2017 after a producer in Germany asked Schauder to participate in a pitch competition on the topic of "Extremism." His list of potential subjects for the film included high profile terrorists and neo-Nazis. The members of 12thMemoRise were at the bottom of the list. Speaking about why he was compelled to choose them and follow their story, Schauder says he found their story "brave…The imperfection of it all was charming."
Schauder describes his approach to filming as similar to a fly on the wall. "Always keep the camera rolling," he says, "then cut out scenes and rearrange them later." Once he knows the story he wants to tell, he can begin to subtly direct scenes or guide the camera's eye to show certain elements. Schauder knew he had a story filming when the group had their "crisis" and almost broke up, which was then followed by a resolution and plans to make a come-back.  
Much of the film relies on tension and stress. At any moment, we feel as if something could go horribly wrong. We see human nature at its rawest: full of doubt, fear, anger, determination, and faith. The stress of Hassan's internal crisis as leader of 12thMemoRise is doubled by the external terror of the world we live in today.
As any seasoned filmmaker knows, when shooting hundreds of hours of people's personal lives, there is bound to be uncomfortable and delicate scenarios. In one scene of the film, a member of 12thMemoRise, Ahmed, is having a heated argument with his family. We the audience listen along with the camera outside of the closed door. We see shadows moving behind the glass. Navigating this liminal space of both giving respect to his subjects, yet still being privy to their conversation is a thin line. Yet, Schauder states: "I don't censor myself when I'm shooting." However, before releasing the film, Schauder shows these potentially revealing scenes to the family for their approval because "their safety and privacy is key."
Speaking of safety, shooting scenes of simulated ISIS executions and slave markets in public arenas is not exactly a walk in the park. Similar to his previous shooting of "When God Sleeps," high security was necessary to protect Schauder and his crew in case ISIS was to attack them or the members of 12thMemoRise. But as Schauder points out in the podcast, Art More Than Ever: "[To make films], you have to be flexible and persistent…and probably a bit crazy."
It's difficult to boil down all the intricate and provocative details of this film into one phrase, but the heart of Warriors of Faith has to be the "exploration of extreme courage." Indeed, what these young men and women of 12thMemoRise are doing is dangerous in today's world, but tremendously necessary. Schauder says: "They are not apostates who say 'Fuck You.' They are practicing Muslims, and it takes real courage to challenge a religion and reform it from within." Yet, how can these stories be told without the courage of a filmmaker willing to risk his own safety in order to bring them to a broader audience? In this way filmmaking, too, works as a kind of activism, and serves as a catalyst for the fight against terrorism.
***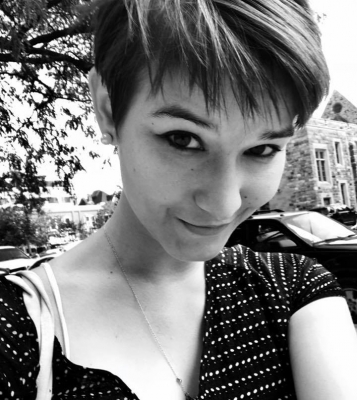 Cameron Finch is a second-year MFA in Writing & Publishing candidate at Vermont College of Fine Arts. She is the managing editor of Hunger Mountain: The VCFA Journal of the Arts and an intern for the VCFA Publications/Marketing Dept. In addition to writing creatively, she also freelances for Michigan Quarterly Review and Buzzworthy Media. Learn more about her at ccfinch.com.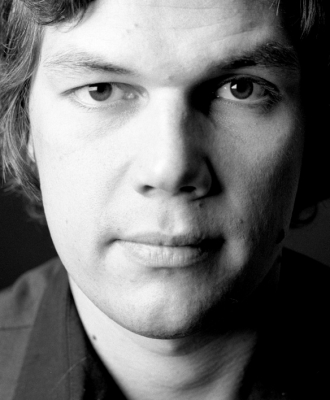 Till Schauder is a Brooklyn-based writer, director, and cinematographer. His films have premiered at major film festivals around the world including Tribeca, Berlin, and Tokyo, and are funded through grants, partnerships and co-productions with organizations like the Sundance Documentary Institute, Fork Films, The Catapult Film Fund, The Jerome Foundation, NYSCA, Film und Medienstiftung NRW, FFA/German Federal Film Board, ITVS, ARD, ZDF, ARTE and many others. His films include: SANTA SMOKES,  THE IRAN JOB, WHEN GOD SLEEPS, WARRIORS OF FAITH (GLAUBENSKRIEGER), and REGGAE BOYZ. In addition to teaching at VCFA, Schauder teaches film at NYU's School of Continuing and Professional Studies and is a frequent guest speaker at other film schools.
https://storyboard.vcfa.edu/wp-content/uploads/2018/09/warriors-of-faith-edit.jpg
654
960
Aja Zoecklein
https://storyboard.vcfa.edu/wp-content/uploads/2018/01/VCFA_logo_nbkgd-300x167.png
Aja Zoecklein
2018-09-04 16:42:18
2018-09-04 16:42:18
Courage in the Extreme: On Till Schauder's Latest Film "Warriors of Faith"